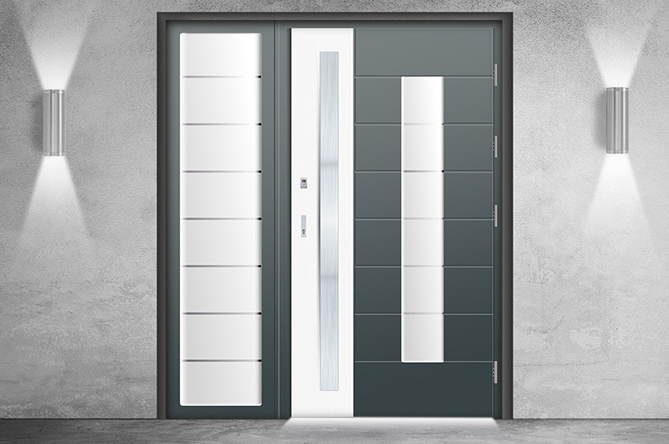 Highlighted entrance – only in our VIKKING offer. External doors with LED lighting mounted from below. Available in all lines and models. Choose warm or cold light.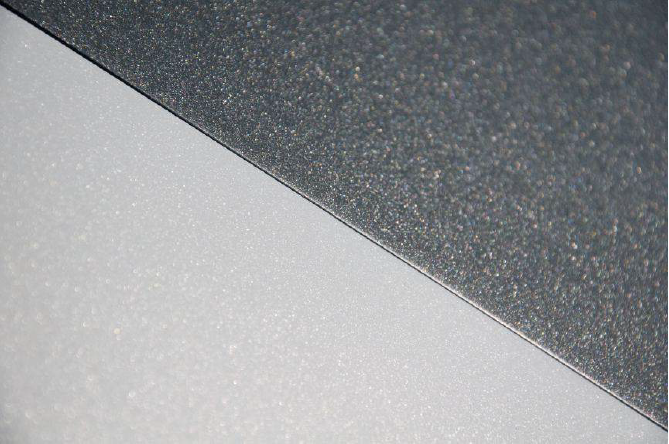 RAL Palette with Pearl Effect
VIKKING composite doors are painted with highest quality lacquers. We are able to paint our doors and windows in any colour from RAL palette with PEARL effect.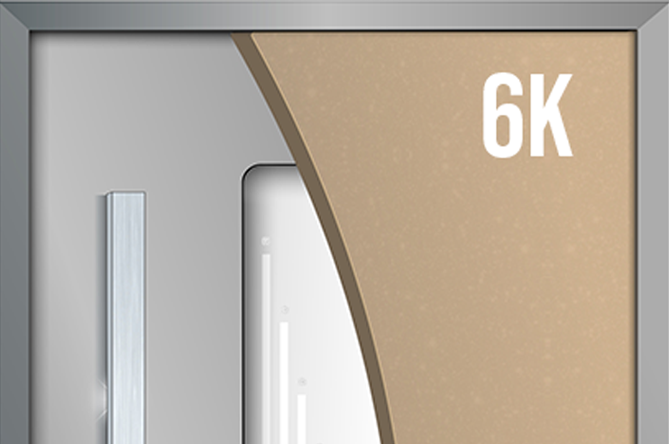 Door with 3D sash – composite door sash 65mm from the ARCTIC line and an additional composite cover with a thickness of 43mm. Available only in ARCTIC line (in door opening to inside). 
BioKey – Your Biometric Key
Put your finger on the reader and slide it over the surface, your door will open automatically. After you pass the threshold a built-in door pusher will take care of the immediate shut of the door and an automatic locking device will lock it again. You can unlock it using a key if you want. This fingerprint reader can be easily added to your intelligent home system.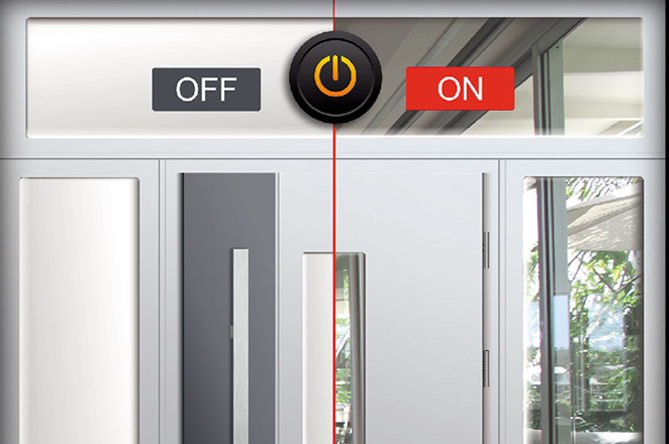 Controlled Glass Transparency
Electronically controlled glass with variable transparency. Wehen the current is switched on, the liquid crystal particles in the LC film take on a regular pattern, making the glass translucent. After switching the current off, the LC film with liquid crystals changes its state and becomes opaque.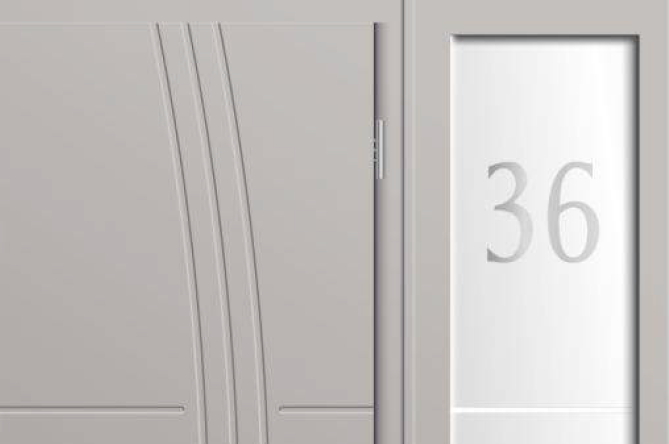 Our convenient solutions: You can mark your house number in a stylish, permanent way. Resin technology in glas packet or sidelight.